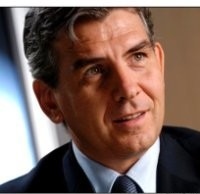 Andrea Pontremoli – Dallara
CEO and General Manager
Andrea Pontremoli is CEO and General Manager of Dallara, the famous Italian race car manufacturer, founded by its current President Eng. Giampaolo Dallara.
Since 2007, when he was appointed to the role, his aim has been to devise new and innovative strategies for the development of the company, which has been designing and producing racing cars (single-seater or else) used in the most important sporting events. Before joining Dallara, Pontremoli was with IBM, where he held various positions, including President and CEO of IBM Italy.
Beside Dallara, Pontremoli is a member of the Board of Directors of Barilla S.p.A.'s, Brunello Cucinelli S.p.A, the University of Parma, Linkotek S.p.A, and Credit Agricole Italy. Andrea Pontremoli is also President of MUNER, the Motorvehicle University of Emilia Romagna. On 27 of December 2005, he was awarded the "Cavaliere di Gran Croce al Merito della Repubblica Italiana" from Italian Republic President Mr. Carlo Azeglio Ciampi, the highest title of honor in the Italian Republic.
Title: "Shaping the future of automotive sector and racing cars"
---
Nicholas Hale – CNH Industrial Technology
Director, Advanced Drivetrain Off-Highway
Nick is a Director in CNH Industrial's Technology organization and leads Advanced Drivetrain for Agriculture and Construction Equipment applications with a primary focus on electrification.
Prior to this he was Head of Innovation for Agricultural Equipment. Before moving to Innovation he held leadership roles in Product Development including Driveline Platform Manager and Asia & South America Applications Manager with significant time spent in India.
After professional experiences in Fiat and Iveco, Nick started his career in CNH Industrial in 2003 as a hydraulics engineer.
Nick holds a Master of Engineering with Honours Degree in Mechanical Engineering from the University of Bristol.
Title: "Future trends and challenges for electrification of off-road vehicles"
---
Prof. Chris Gerada – University of Nottingham, UK
Associate Pro-Vice-Chancellor for Industrial Strategy, Business Engagement and Impact
Chris Gerada obtained his PhD in Numerical Modelling of Electrical Machines from the University of Nottingham in 2005. He subsequently worked as a researcher at the University of Nottingham on high performance electrical drives and on the design and modelling of electromagnetic actuators for aerospace applications. He was appointed as Lecturer in Electrical Machines in 2008, an Associate Professor in 2011 and Professor in 2013. His core research interests include the design and modelling of high performance electric drives and machines.
Prof. Gerada established and is the director of the Cummins Innovation Centre and has also led a number of major research consortiums and centres (GE Aviation UTSP, Advance Propulsion Centre, Actuation2115).
He holds a Royal Academy of Engineering Chair in Electrical Machines is also the past Chair of the IEEE Industrial Electronics Society Electrical Machines Technical Committee and is an Associate Editor for the Transactions in Industry Applications.
Prof. Chris Gerada has led a number of major programmes in more electric aircraft as part of Clean Sky, Clean Sky 2 and other national and European funded programmes. These have seen the development of electric drives with record-breaking performance including high reliability primary actuators, Green Taxiing drives and starter generators. He is currently leading a number of research and development projects on hybrid- and all-electric aircraft propulsion.
Title: "Power Electronics and Machines for the More Electric Aircraft"
---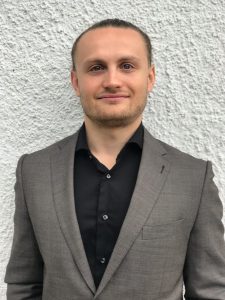 Mykhaylo Filipenko
Former Director Center of Competence Electric Machines "Higher Power" Rolls-Royce Electric.
Dr. Mykhaylo Filipenko was the director for the Center of Competence Electric Machines "Higher Power" within Siemens eAircraft and later Rolls-Royce Electric.
His focus is two-fold. On the hand, it is the research and development of multi-megawatt motors and generators for future electric and hybrid-electric aircraft. This includes in particular new machine topologies, high speed electric machines, superconducting electric machines, high voltage insulation technology and light-weight design. One the other hand, he drives the digitalization of the R&D processes by establishing the digital twin for electric machines and the holistic optimization of drive-train systems by physics-based bottom-up modelling.
He holds a PhD in experimental particle physics which he received after performing experiments in different labs such as FermiLab, CERN, NIKHEF and DESY.
Title: "Urban Air Mobility – Status, Challenges, Perspectives"